Starting in the fall we've got a line-up that promises to have you humming show tunes well into the New Year.
From new shows with classic titles, to holiday traditions like "A Christmas Story", we promise more of what you've come to expect at the Capitol—incredible talent, phenomenal staging, great prices, fantastic seats and outstanding subscriber benefits. And, it's all just minutes from home.
Whether it's family night or date night don't just settle for a couple performances this year at The Capitol Theatre. Order the series and get 5 shows for the price of 4…That's like getting "A Christmas Story" for FREE. Seriously…At these prices you just can't afford to stay home.
And, besides getting the best seats at the best prices, once you become a subscriber there's even more perks.
You'll receive access to priority seating for one-night-only performances such as "SpongeBob SquarePants" and Black Violin
Order additional single tickets and receive a 10% discount for any Best Series performance
Need to exchange your tickets for a different night—it's free.
To get the best seats to the hottest shows ORDER EARLY and start humming the show tunes today!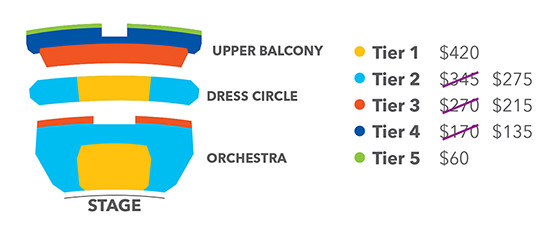 ---