13

7:30PM
| | |
| --- | --- |
| | All Ages |
| General Admission | 10.00 |
Manic Thunder Turns 10!
For nearly a decade, these Yakima natives have been bringing the funny with their quick wits and high-energy hijinks. An improv comedy group, Manic Thunder's act is simple but effective; they produce instant comedic bits based on suggestions from the audience- nothing prepared, everything improvised.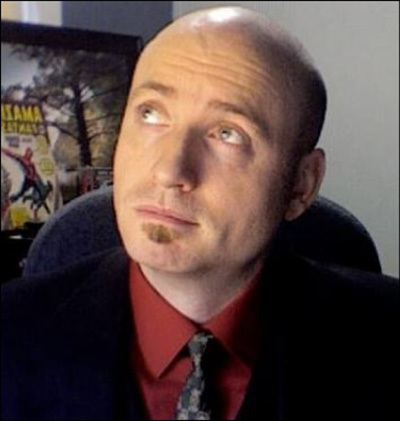 Aaron Bennett is addicted to improv. He started out joking around with friends and public access sketch comedy shows; but that wasn't enough. Cable shows were the gateway that led to community theatre. Next came stand-up comedy, hosting a local comedy club, and opening for the other junky-lifers. There he stumbled onto a gang of other comics and learned about their latest craze - comedic improv. There was no remembering lines, it's all made up! They had him. Here he is, many years later, hooked on chuckles and slammin' down cold-opens with belly-laugh chasers. What would my parents say?...*sob*.
---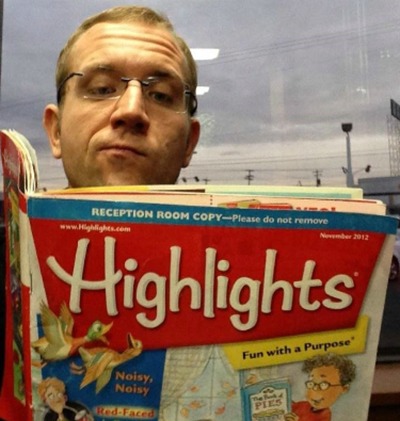 Matthew Trickey has been playing in the public pool that is the Yakima Valley arts scene for nearly half his life (always with one hand firmly clutching the edge of the shallow end). A graduate of Selah High School and a former Selah Player, Matt performed comedic parts in three seasons' worth of plays, including touring Children's Theatre productions. "Acting in Children's Theatre was a real treat," he explains. "Getting to be a goof in front of itty-bitties and missing class to do it? That's a no-brainer." Out in the real world, his past work includes roles in "Book of Days" at YVCC, "Tony 'n' Tina's Wedding" at the Capitol Theatre, and previous Zonta Murder Mystery productions "Ooops!" and "And Then There Was…" at the Yakima Convention Center. Today, in addition to being a member of Manic Thunder, Matthew can also be seen on various street corners throughout Yakima holding a hand-written sign that reads "WILL WORK 4 ATTENTION".
---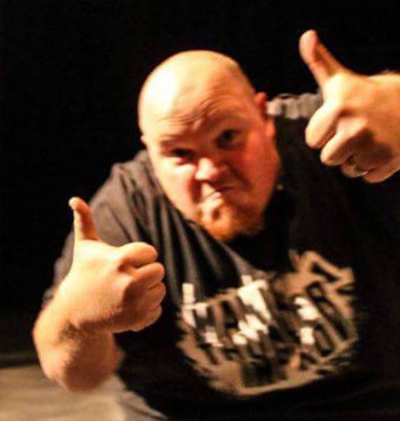 Tim Hubert pursues all kinds of interests in his continuing effort to become a "jack of all trades, master of none", including creative writing, Star Wars movies, and reading shampoo bottles. He's worked many jobs including over 15 years at a local radio station 94.5 KATS-fm. He's been indulging in his latest love of entertaining the public on stage with stand up and improv comedy! Making people laugh is what he truly loves to do. His grandmother always said "If you can make one person laugh a day, you will change the world." He tries to make big groups of people laugh at once, so he can take Sundays off.
---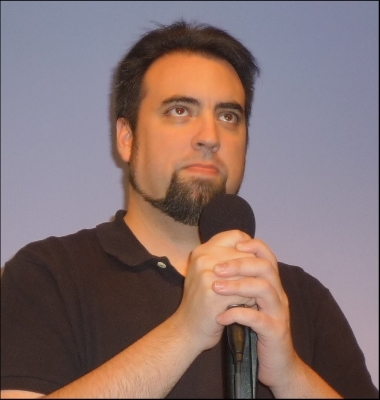 Scott McLaughlin had his early dreams of being Batman dashed by his parents' stance against being killed in a mugging gone wrong. So he traveled the world and discovered the one eternal truth in life... people love to laugh! Scott has a long history of comedy and acting but now spends his days as a mild mannered teacher and his nights bringing laughter into the world. One pratfall at a time. Scott has acted in numerous amateur and professional productions, wrote for two sketch comedy shows and is one the founding members of Manic Thunder Improv Troupe.
---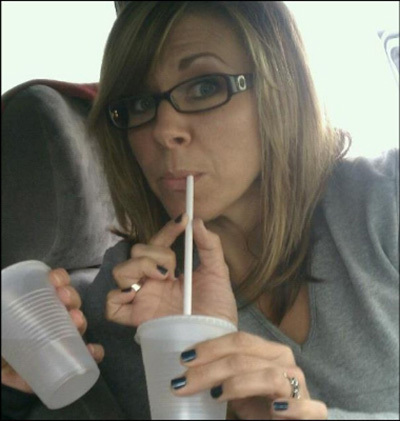 Julie Copeland is the mother of three boys and a girl, but still finds time to be very involved in theatre and the arts. She's enjoyed performing at the Warehouse Theatre Company as well as clowning around with Manic Thunder. Her favorite show was Beehive where she got to channel the musical genius of Janis Joplin, the "girl power" lyrics of Lesley Gore, and the cardio pumping dance moves as an Ikette. She proudly wears the title given to her from the guys as the "Gilda Radner" of Manic Thunder!
---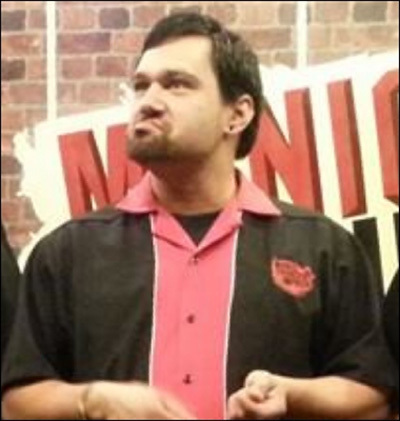 Justin Mateo, traveling the world as an aspiring songwriter, was finally able to catch a break after getting a job at a women-run New York City bar that teases its male patrons. He quickly came out of his shell using his skills as a mix-ologist and dancer to get what he wanted! He decided he was going to change the world, one vodka hip thrust at a time. Disappointed when he discovered this was the plot of the film Coyote Ugly, Justin stuck to what he could do best... make people laugh. Whether it's the quick wit, wacky ideas, or the occasional hip thrust... Justin will get the job done!
---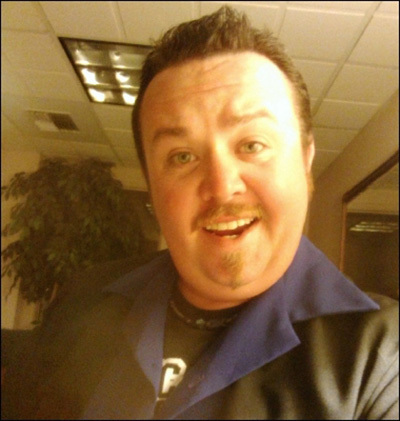 Rob Messer, bitten by a radio-active spider, didn't develop super-human abilities or die. Rob did however laugh in Death's face (later, Death was found to be a poster of the rock band GWAR). His super-human abilities did surface however, giving him the quick wit and comedic genius as well as sweet dance moves to entertain audiences. When Rob is not making the funny, he's fighting fires, teaching the youth of America, playing baseball and lovin' the ladies. This man is so many shades of grey, he's purple.
---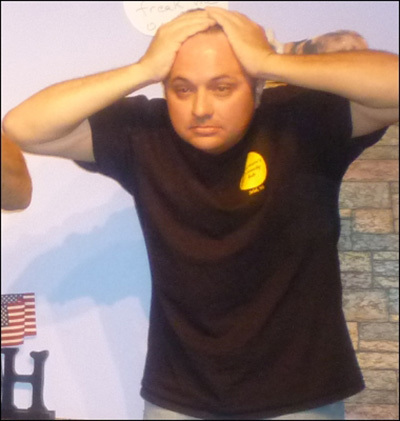 Perry Peltier burst onto the scene in Seattle performing improv through theater sports in the early 90's. As a journeyman for the United Stuntmen's Association, he worked on commercials, film and television, including "Northern Exposure". Currently working as a magician, Perry entertains children throughout the North West. He loves the excitement of watching his three children perform musical theater (which they are better at than he could ever be).