Maddy Okelberry has been performing and enjoying all things music since a very young age. Her love for expression and creativity was apparent from the beginning. She began singing and dancing along to her favorite songs as a child and from there a drive to create was born. Maddy has been performing on stage since 2016 in school talent shows and open mics. She is also apart of her High School Drama Club and has been a part of plays throughout middle school & high school for multiple years. Over the past two years, Maddy has taught herself how to play multiple instruments, which include the piano, ukulele, and acoustic guitar. She has also written multiple songs of her own and has enjoyed the musical freedom that comes along with that. Maddy's sound is strong and soulful, yet soft and full of emotion. Her influence includes her brother Brandon Okelberry who started singing and playing the guitar at a young age as well and also constructed his own band. She loves taking an already beautiful song and making it her own, adding her own little twists. She has not been performing for long but she hopes to continue doing so in the future and to share her love and passion for music and performing.
Tempest Northwest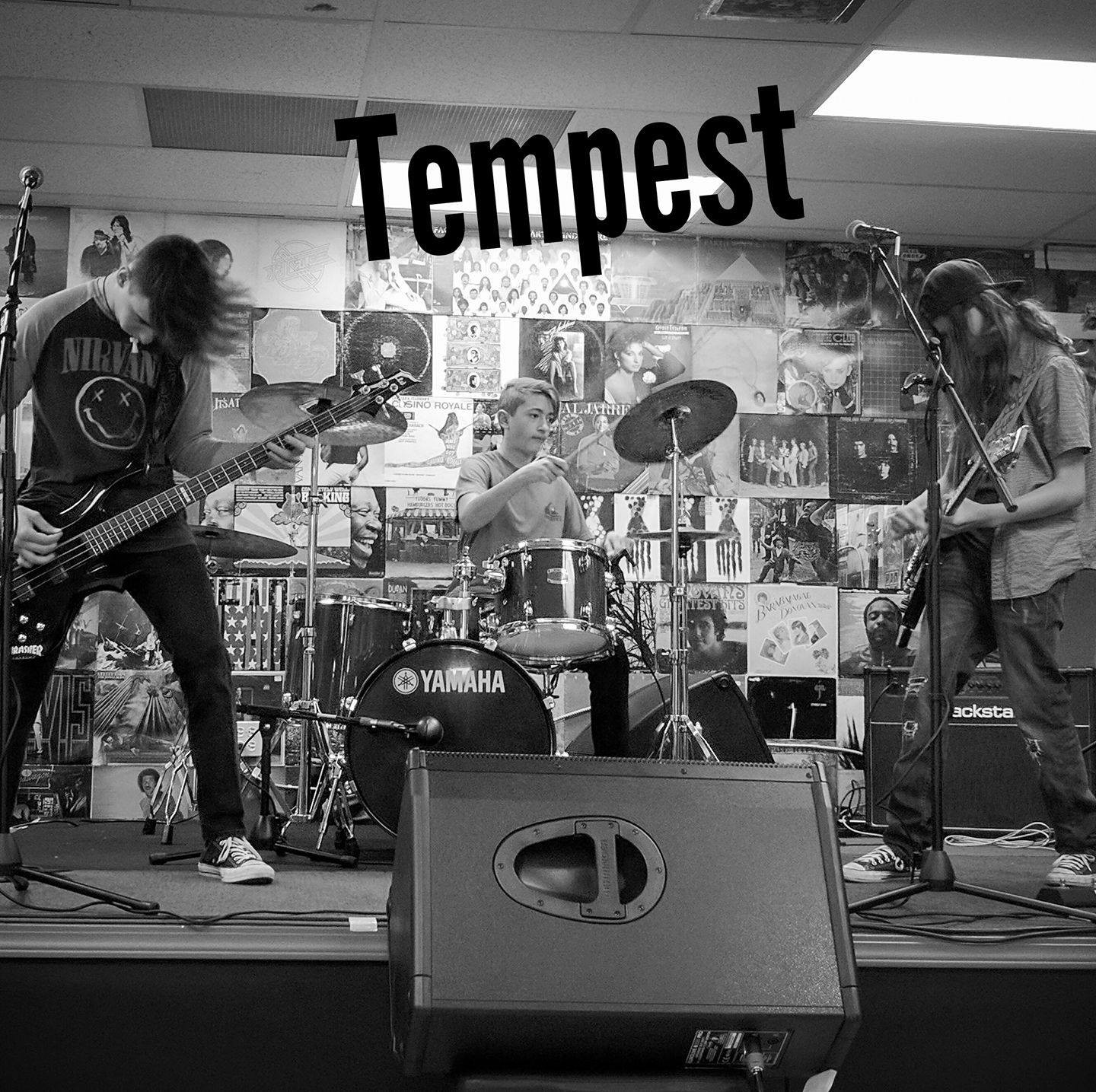 Travis Hauck (lead guitar/lead vocals), Colton Adams (rhythm guitar), Joshua Graham (bass) and Stevo Tilton (drummer) are all part of a Yakima based rock band...a mix of Classic Rock and Grunge.
Jayleigh Ann & The Lost Boys are Jayleigh Ann Butler and brothers Isaac and Nico Gambito. They began in the Summer of 2016 by playing at their local Farmers' Markets and quickly gained popularity for unique renditions of songs from multiple genres. They sharpened their skills by playing every open mic, any gig, and busking every chance they had. Their drive and hard work caught the attention of several influential local musicians who helped them develop their own style. The group now also writes and performs original songs that reflect their broad musical influences.
Their performances blend energetic acoustic guitar, ukulele, keyboard and percussion with powerful, soulful vocals. Although Jayleigh Ann and The Lost Boys have only been performing for a short time, they have already opened for or performed with Bradford Loomis, Robbie Walden, BGP, The Common Deer, Naomi Wachira, Alex Ashley, Indigo Kidd, Cody Beebe and The Crooks as well as have played prominent events such as Downtown Summer Nights and Chinook Fest and Winterhop Brewfest. They also used their money from playing to fund a trip last summer to busk and perform in Paris, France